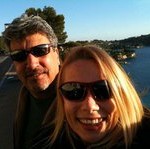 Today at 12 noon is the first Gold Member seminar of the year. It is time to get rid of bad habits and get back to basics. It is easy to slip and develop bad habits or even forget where you are supposed to be using these skills. You can forget to anchor. You can not be watching for calibration. You can miss signs of rapport.
Some people also tend to develop bad habits or start getting sloppy with the skills. This one day tune up will help get you back on the road.
Today we are going to tune up these skills and get them back on track. We are going to jump start your skills and get you back to using them in your life.
You want to remember to anchor
You want to be build rapport easily
You want to be able to read other people
You want to live the life you have always dreamed of. You learned these skills for a reason.
Yes we have a plan

Today we renew these goals and skills. We will do this by giving you some simple step by step instructions for each skill that simplify these skills and begin to make them part of your life.
12 noon Eastern time.  Essential TV
See you there
Tom