One Month for ONE Dollar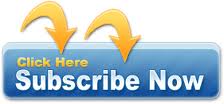 This is an amazing deal so you can start the new year out right.
30 days of Gold membership for 1 dollar. This includes:
2 This Months Gold Members Seminar
Access to our top 6 webinar videos from the past year
This is over 14 hours of training for only one dollar!
The two live seminars will be on January 8th at 12 noon eastern time and January 29th.
Then JUST 20 dollars a month for high content seminars and access to our entire Gold Members' library of over one hundred hours of video seminars.
You also get access to the top 6 seminars we have held over the past year.
After 30 days you get FULL ACCESS to over 100 hours of video seminars PLUS the monthly live seminars.
6 Powerful Videos to get you Started
Watch this video introduction to the Gold member Area
(refresh the page if no video is appearing)