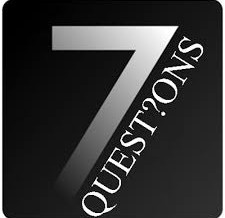 OK here we go…. Topics for this GM seminar Sunday June 28th 11 am eastern time
1 Natural anchor elicitation…how would you anchor a feeling that is being naturally brought up by the person during a conversation?
2 How to tell a story… how to make conversations more interesting
and lively for others to enjoy so they get more absorbed into what you're saying
3 Hitting the values…Communicating to people in a way that connects to their reality/values.
4 Negotiation…I want to use the skills in business negotiations. Negotiating with a broker about the price of a house.
5 Being assertive…I want to know more about being more assertive and having a bit more "chutzpah".
6 Rapport and Anchoring on the phone….Rapport & anchoring techniques on the phone. Fast influence in brief interactions.
7 Shifting filters …knowing when to shift filters and in what direction to get the best results.
Maybe a few more if we manage to get through all of these
See you there!http://www.essential-skills.com/join-today/subscribe-today-to-our-gold-members-area/
Not a member yet?
http://www.essential-skills.com/join-today/subscribe-today-to-our-gold-members-area/