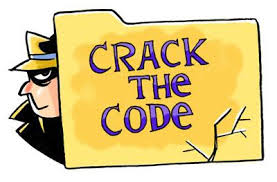 New Gold Member video seminar uploaded
Cracking the Code to Reading People
7 Part Mini Seminar
http://www.essential-skills.com/gold-member-video-library/cracking-the-code-to-reading-people/
99% of all miscommunication is made by misreading people. When you can read people you can tell if you are heading in the right direction or off of a cliff.
1. Advance – Not think about what going to say – Observe!
Smile, laugh, relaxed muscles, lean in, seem formal, how much do they talk
2. Approach – Where they start?
If in doubt about what is going on ask yourself – Is it me?
Is it something I have done or said? ….and more
3. Bait to Read – 4 things about them that will be useful to know in interacting with them
4. Calibrating  –Don't try to get too precise or read meaning into everything they do
Don't be afraid to ask questions
and 4 more
7. What is your goal? -It is not to understand every thought and control every movement.
Not a Gold Member?  Just this year you have missed these video seminars already just in 2015:
What do do about living a fear based life
Choices… How to take charge of how you choose your life
Ho do I meet a group of people I really want to know?
Join Today
http://www.essential-skills.com/join-today/subscribe-today-to-our-gold-members-area/